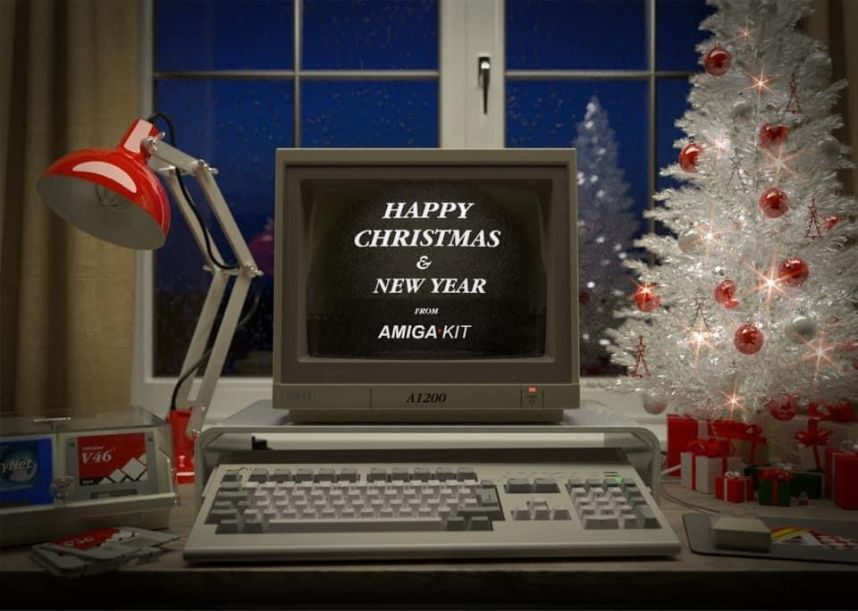 Christmas and Amiga memories often go hand in hand together. Many in the community had their first Amiga experience when they found a Commodore Amiga 500 Batman pack or Flight of Fantasy pack wrapped under the tree. Those fond memories persist.
Building an Amiga 1200
At this time of year we often get asked to build an Amiga 1200 machine to a customer's specification. These are boxed of course, just like the original Amiga 500 packs of yesteryear.
The heart of a good system is a reliable motherboard. Most Amiga 1200 motherboards are approaching three decades old but with some refurbishment and renewal of components they can endure for decades more.
The first port of call is to select a motherboard from our warehouse and bench test for some hours. It is put through it's paces with a comprehensive list of tests ensuring every part of it is operational. If it passes all the tests then every capacitor is changed for high quality new components, usually from notable manufacturers such as Panasonic.
This specific client wanted some extra goodies installed such as an A1200 4G CF Hard Drive for storing his classic games and an extra 8MB Memory installed. To complement this retro-gaming computer an Indivision 1200 Flicker Fixer with DVI backplate was installed. The DVI socket was placed in the small expansion area under the floppy drive using a custom made DVI backplate.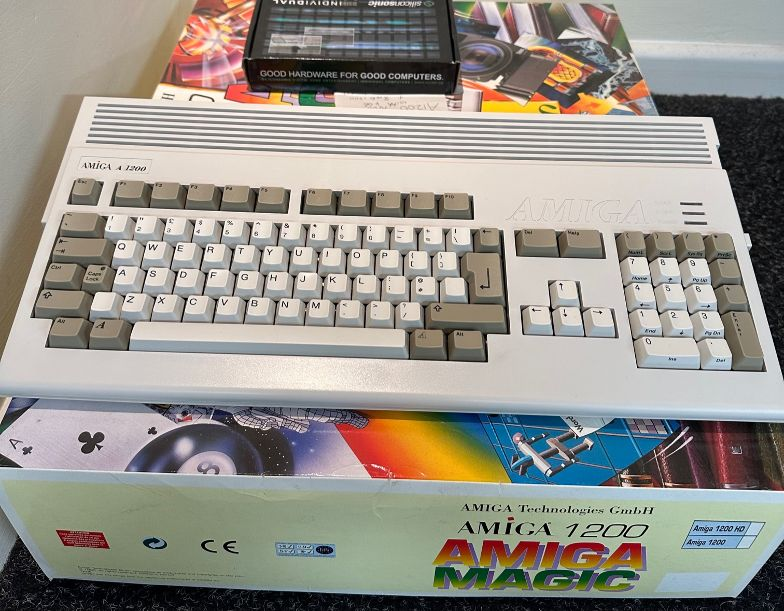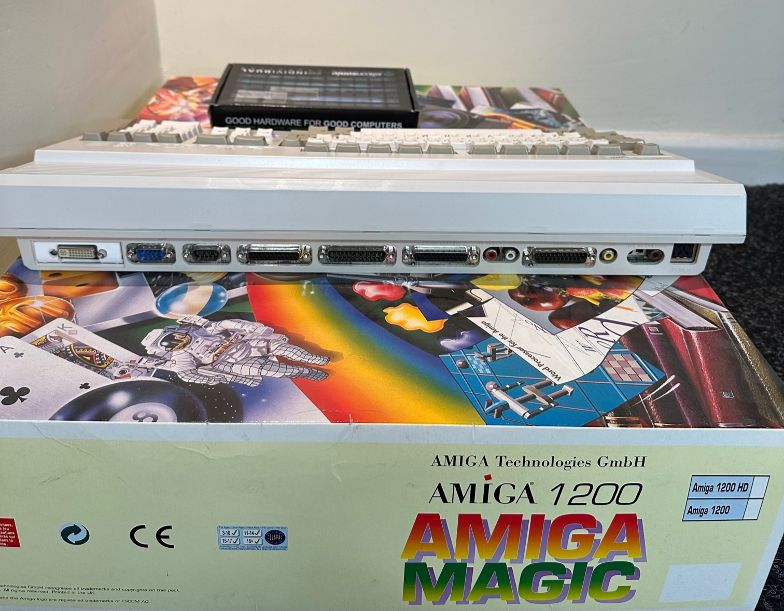 Christmas Themed Amiga Games
There is nothing like a good seasonal themed game to get you in the festive mood. If you have children who haven't yet shared the joy of Amiga gaming at Christmas there are a selection of games that are worth dusting off and sharing with them.
Here are some of my favourite Classic games worth revisiting at this time of year:
Cannon Soccer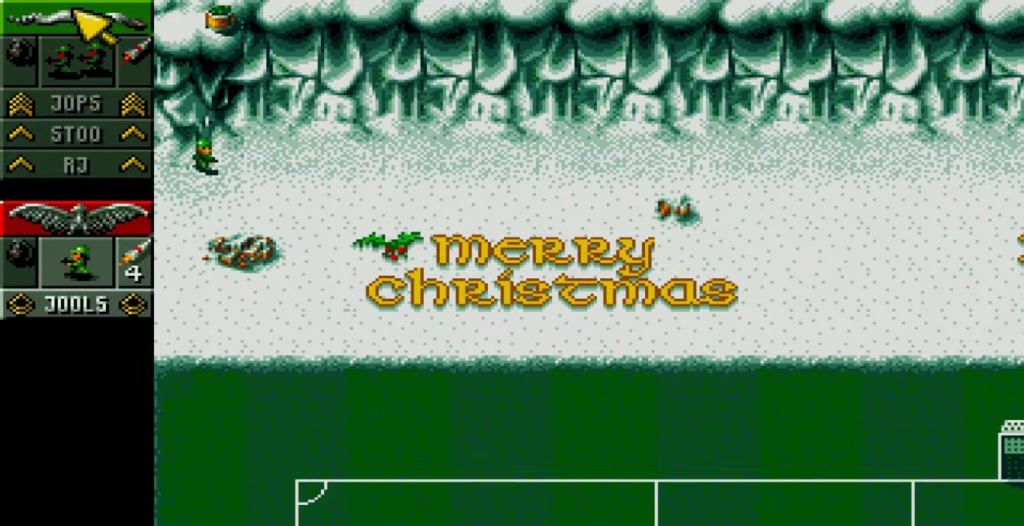 Sensible Software produced two levels as a festive treat for an Amiga Format magazine coverdisk.
This short seasonal game blended Cannon Fodder with graphics from both Sensible Soccer and Mega-lo-mania. A roving helicopter attempts to bomb your small platoon of brave soldiers- its not easy to avoid it's attack whilst avoiding the enemy dressed as a soccer team. A bit of fun and a nice distraction at Christmas.
Christmas Lemmings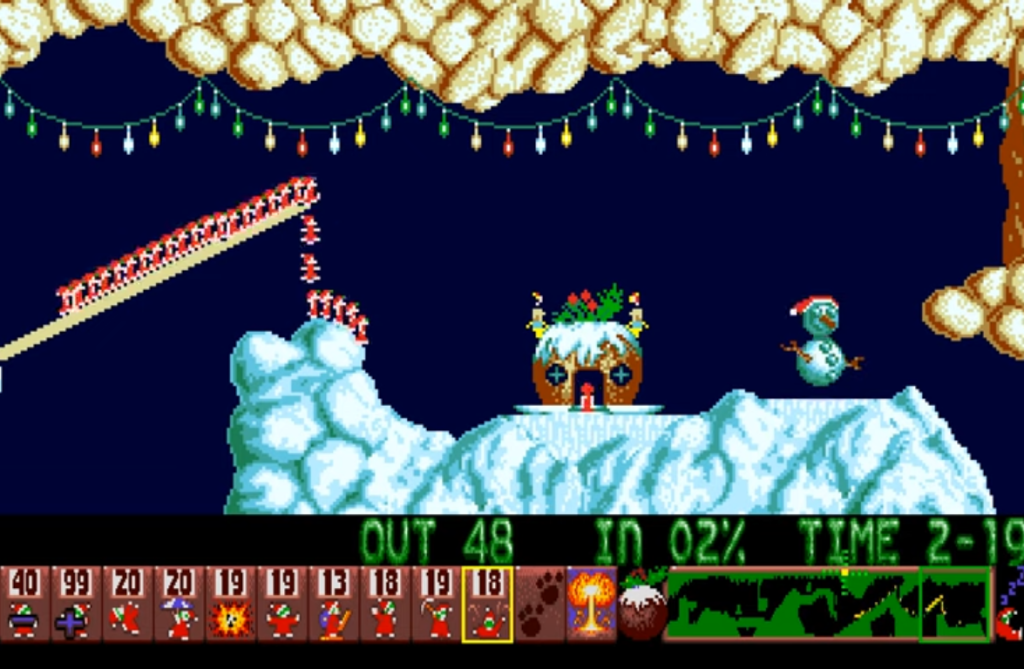 DMA Design created two special Christmas releases of Lemmings, one in 1991 and another in 1994. Both were given away free on Amiga Format coverdisks at the time.
Instead of the Lemmings' usual green hair and blue suits, they were all given red Father Christmas costumes for this seasonal release. The high quality pixel animation of their red bubble hats bobbing around adds to the game's charm. Furthermore, the levels were covered in snow lit up by twinkling coloured festive lights. With a rendition of the tune "Rudolf The Red Nose Reindeer" playing in the background it nicely rounded off these special editions. Don't expect the levels to be easy though- they were challenging to ensure their longevity through the Christmas holidays.
Fire And Ice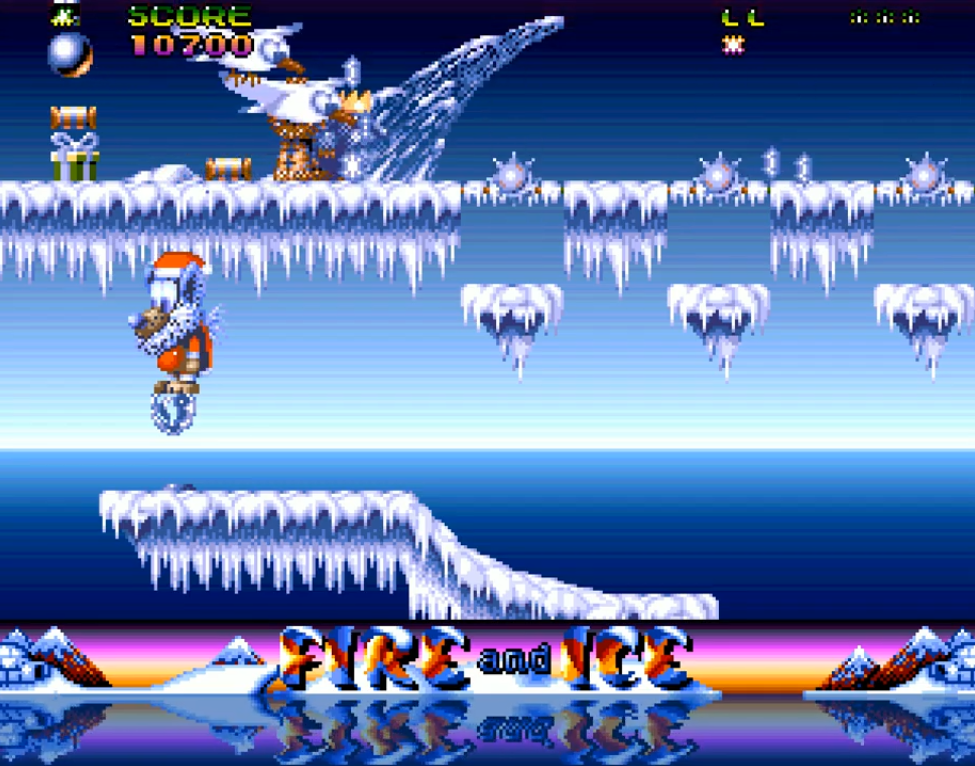 Graftgold's fun platformer saw Cool Coyote dressed as Santa complete with white beard in this special Christmas edition of Fire and Ice.
Just a single level but lots of fun if you like platform games.
Robocod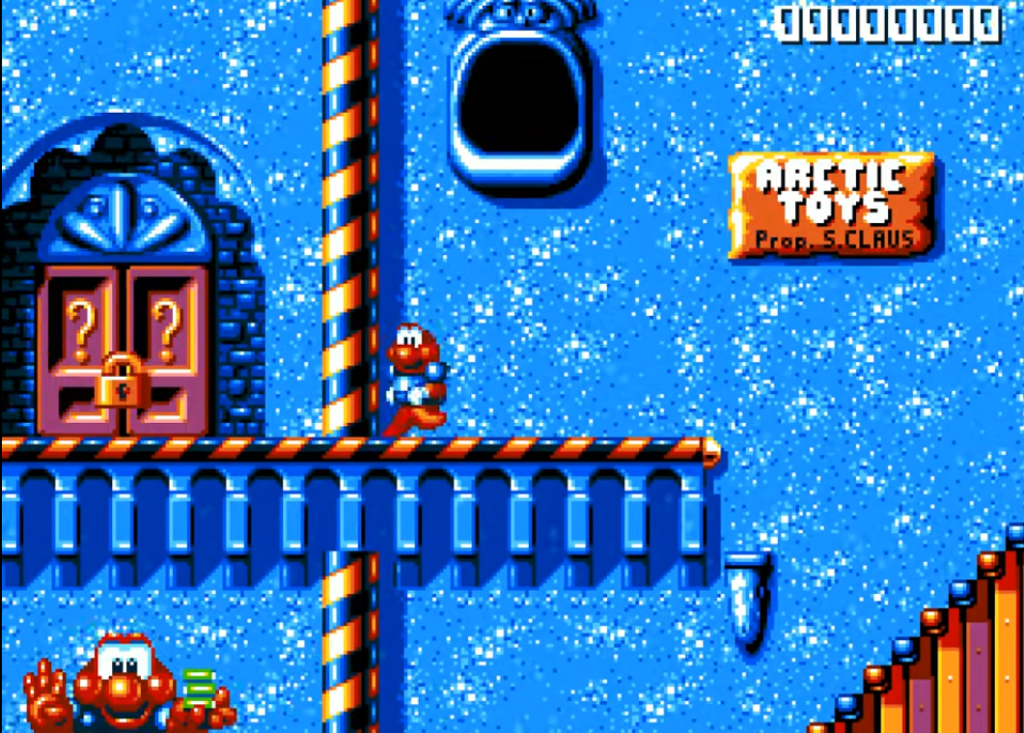 Robocod is programmer Chris Sorrel's hugely popular follow up to James Pond. This time the game is set in the Artic at the toy factory of a certain S. Claus.
If you like platformers then this will be a firm favourite – jump and collect toys to complete each level avoiding enemies. Bizarrely the main character (a walking fish) can drive toy cars and fly planes as he navigates around the toy factory.
Purple Is The Colour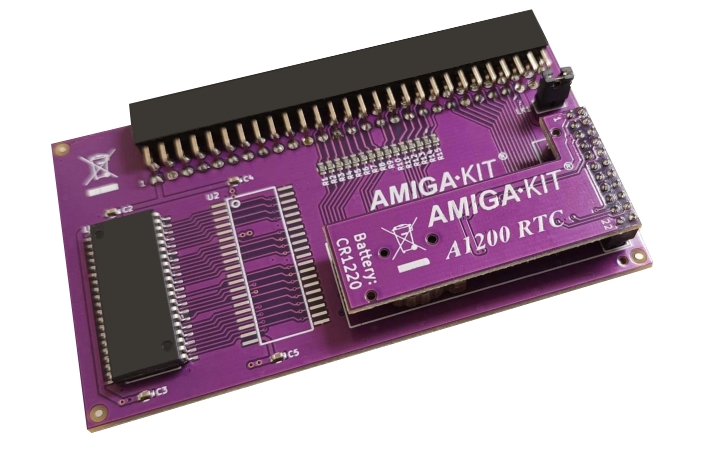 The majority of our memory expansions are the standard green, matching the majority of Amiga motherboards.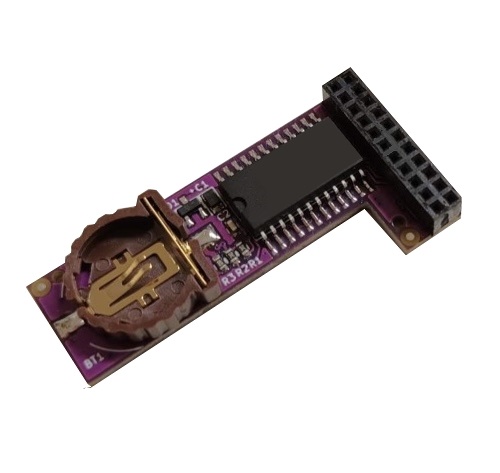 A few customers sent us unusual requests for an alternative colour. When we enquired we were told they all wanted purple.
We were happy to oblige to this suggestion so a custom production run of A500 Memory Expansions Purple Special Edition was manufactured. To supplement it even a purple real time clock module was produced.
Amiga Ireland 2023
Over the years it has become traditional for an annual Amiga community event to be held in Athlone, Ireland.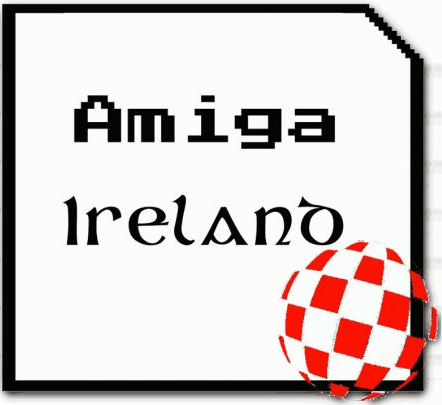 The pandemic put this temporarily on hold however this coming January it making a welcome return. The small show is being held on the Saturday 14th January with a meal and get together on the Friday evening.
Amiga Kit has once again sponsored the event and helped with the rising costs of hosting a show.
The show usually sells out quickly with less than a hundred attendees – a few tickets are still on sale at the time of writing. The atmosphere of the event is always warm and friendly. Many famous faces have attended over recent years. There are Amiga experts in attendance with helpful advice and suggestions for those with questions. Throughout the course of the show there are group gaming competitions – a great opportunity to test your skills at Sensible Soccer against other gamers!
If you are interested in visiting this unique gathering of Amiga users, then go to the website to book your tickets- you won't be disappointed.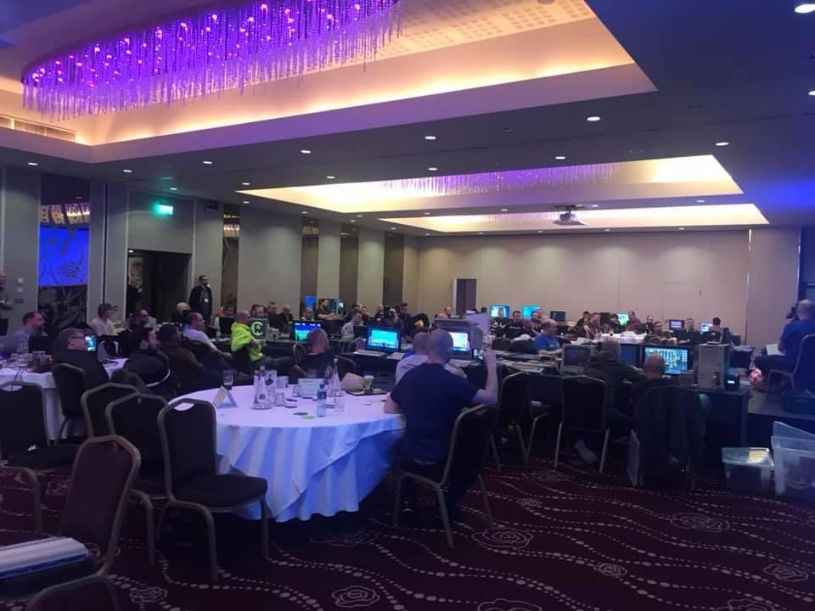 Step Into Christmas
Ross joined the Amiga Kit team over a year ago and has made a welcome contribution since arriving.
If you placed an order this year on our main store or Ebay, then the chances are that your order has been carefully packaged by him.
When not armed with a packing tape gun, he has also proved his good soldering skills over the last year. This extra pair of hands has been a great help to Chris, our Technician when assembling batches of Amiga memory expansions and adapters.
Ross is certainly getting into the festive mood. I am not too sure on the glasses- he assures me that he doesn't wear them whilst assembling an A500 RAM card!
Thank you to everyone who has placed an order in the run up to Christmas this year. Your orders keep the Amiga Kit team busy and are appreciated.
Finally we wish you a happy Christmas. We hope you can spend good quality time with your family, friends and loved ones.